I hatched some exalt fodder a couple of weeks ago, and have been slowly levelling them. As my timezone is quite a bit out of sync with FR's, I tend to use the coliseum in its' "nighttime" state - and as I was levelling, I noticed something.
I kept losing this guy: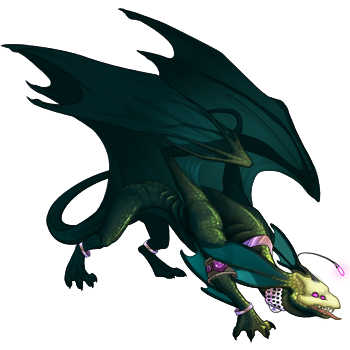 By which I mean, he has really, really camouflage in certain lower-level areas of the coliseum! Particularly the Forest and Delta. I with I had an RP use for him so that I could play on that, but I don't. I thought someone else might, so I'm selling him off!
His name is Aethra. He is levelled to L10 so I would like the equivalent to what I'd get from exalting him: 16000 treasure.
For those interested, his build is: 28 / 26 / 28 / 25 / 5 / 6 / 5 (2 points spare)
If I don't get any bites by Monday lunchtime FR time, he will be exalted because I have two nests that I can't hatch until he's gone.
Have some examples of his camouflage in action:
Training Fields: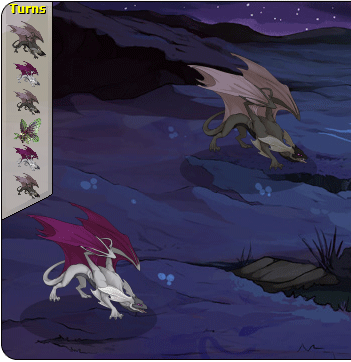 Woodland Path: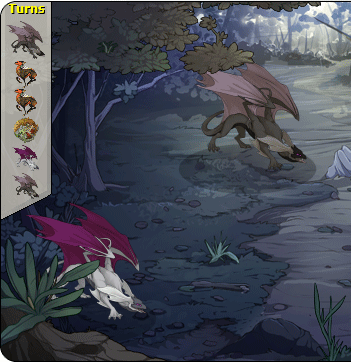 Scorched Forest: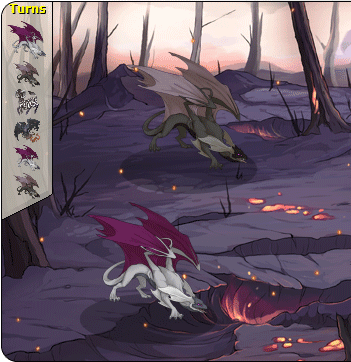 Sandswept Delta: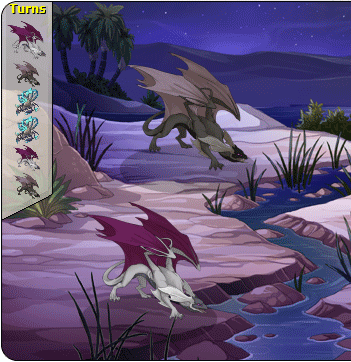 As you can see, he also blends into the Scorched Forest really well in the daytime too! :)
EDIT: Home found with the lovely Squizzle. :3
I MADE IT GUYS. I DID IT.


Woooooo, congratulations! :D
I just got the nicest message about my Lair and the little snippets in my dragons' profiles. <3
"Weh I'm too broke to afford them anyway, but now I'll never have the option! The admins are being selfish and greedy! I deserve a chance at a WC scroll!" 
… I don't think people realise what cycling means, even when they literally spell it out. >.>;;